African-Centered Wholistic Wellness Retreat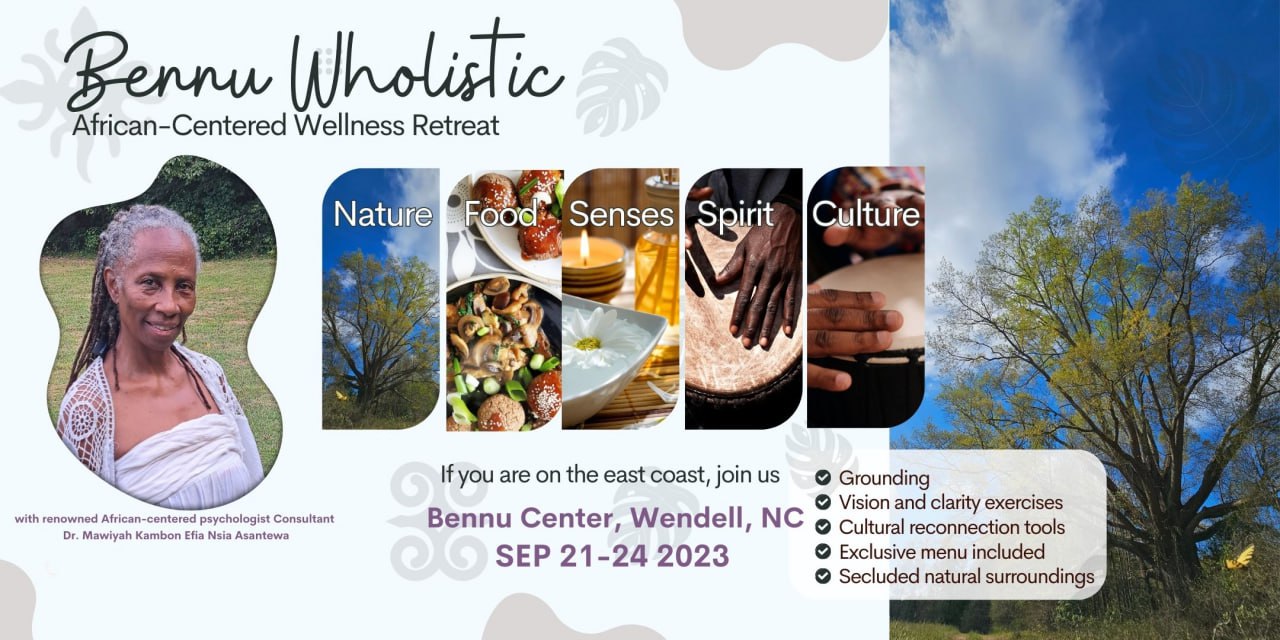 African-Centered Wholistic Wellness Retreat
Reconnection | Nature | Food| Senses | Spirit | Culture
African-Centered Wholistic Wellness Retreat
Your well-being, your roots, and your community are calling. Will you answer?
Experience Grounding in a Serene Natural Environment
Explore Cultural Reconnection
Build Vision and Clarity
Savor an Exclusive Menu of Delicious and Nourishing Meals
Rejuvenate with Space and Time Away
Retreat Arrival Times:
TH SEP 21 – 5:00 P.M. – Early arrival for reflection and grounding
FRI SEP 22 – 10 AM – The journey begins
First 15 registrants receive complimentary food and accommodations
Featuring:
Prepare your heart and mind with Dr. Kambon's guided breathing exercise
A Personal Invitation from Dr. Mawiyah Kambon
Why This Retreat Matters For You
Brothers and Sisters,
There is an energy in the air. The recent wave of emotion around the "Alabama boat brawl" showed us that our spirits are yearning for a release from the societal traumas we have endured throughout our lives. But that attack on an innocent elder did not tell us anything we did not already know. But our response reminded us that we often suppress our emotions about the injustice done to us. Recognizing this, the African-Centered Wellness experience, Black Therapy Central, and Onipa Psychological and Consulting Services created another collaboration for those who recognize that we have to transform before things around us can transform.